Studio Policies
Supplies Needed for Lessons
· Oboe
· Reeds (Best to have 2-3 working reeds at all times)
· Small Reed Case (Multi Reed Holder)
· Water container for soaking reeds
· (Empty Prescription Case works great! Warm water makes reeds happy!)
· Swab
· Lesson Books
Reliable Reed Suppliers
· In the beginning, student reeds will work okay since reeds will be breaking VERY frequently. But as the player advances, they will need a more professional reed. Here are some resources:
Lesson Cancellation
· I understand if something happens and you must cancel your lesson. I will not charge for missed lessons due to sickness or emergencies. I will charge lesson price for no-shows.
· Contact Mrs. Brittany at (404) 556-2256 or SuwaneeGrants@gmail.com
Payment
· Lessons are $25 for 30 minutes or $37 for 45 minutes
· 45 minute lessons recommended for students studying reed making
· Payment is due at the end of each month
​
Powered by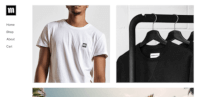 Create your own unique website with customizable templates.